Schedule a Tour
Nadeen Roberts
Model Home Hours
12:00 pm – 5:00 pm
10:00 am – 5:00 pm
10:00 am – 5:00 pm
10:00 am – 5:00 pm
10:00 am – 5:00 pm
10:00 am – 5:00 pm
12:00 pm – 5:00 pm
Karis
NOW PRE-SELLING! Karis is a 565-acre new-home community nestled in Crowley, Texas. Karis will be a vibrant combination of gracious small-town Texas living and big city convenience. Karis is located south of downtown Fort Worth, between Interstate 35W and Chisholm Trail Parkway, and just minutes north from downtown Crowley. With everything so close, our residents have it all. They can slow down and soak up Crowley's small-town charm while also enjoying easy access to employment centers, restaurants, entertainment, and retail. Karis will feature 2025 homesites. PRICES STARTING IN THE 350'S. Contact Nadeen Roberts at 817.692.6792 for more information.

Young residents in Karis will have access to a variety of educational opportunities in Crowley ISD schools. With innovative programs, STEM Plus, ROTC, and career/tech and culinary extracurriculars, the district has seen great academic improvement from 2018 to 2019, boasting a B-rating in recent STAR Tests. Karis will also soon be home to Crowley ISD's newest elementary school, with current plans to open its doors in Fall 2024.

Gracious living, Karis is where adventures and friends are made. Excited to see what's coming? Contact Nadeen Roberts at 817.692.6792.
Nearby Schools
SH Crowley Elementary, Richard Allie Middle School, Crowley Ninth Grade Campus, Crowley High School
Nazarene Christian Academy, Southwest Christian School
Features & Facts
Tax rate is 3.01% and HOA dues quarterly of $285
Beautiful new plans placed on 35' homesites
Quick commute to downtown Fort Worth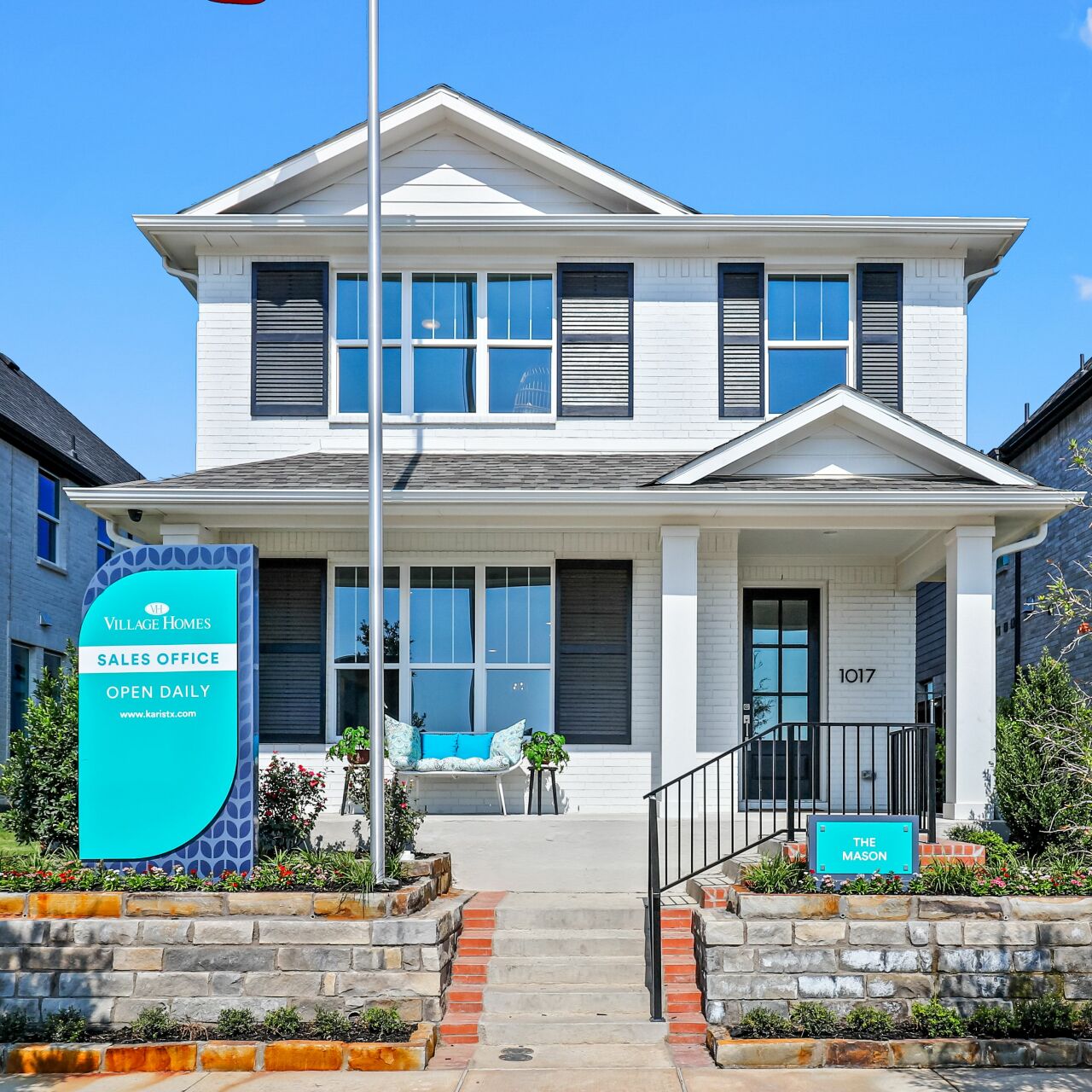 1017 Karis Blvd
available under construction